Voices of Team Members
We consider our employees as our family.
It is a cheerful environment but we are strict on schedule.
We assign engineers from different disciplines for each projects. We work together with a sincere sprit of corporation and team work. All of us are experienced engineers; however, professional support comes naturally when we encounter with different issues and difficulties. Since we are group of 40 people it is more of a family environment. We work harmoniously but make sure that we finish our projects on time.
Director, Project Management Section
Francis Shiroma
The exciting part of this job is to work with engineers abroad to accomplish verity of projects while staying in Japan.
I think one of the exciting part is of this company is to work with engineers abroad bilaterally to accomplish each projects while staying in Japan…… When we have a large project we work together with other Architectural/Engineering companies and this motivates each other to excel even more.
Our staff is 1/3 Pilipino and 1/3 is Japanese from mainland and the mixture of different cultures make this company a pleasant and stimulating work environment.
Director, Engineering Section
Atsushi Ohki
U.S. Registered Professional Engineer / Energy Manager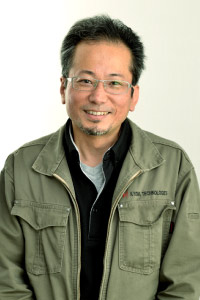 This company treasures not only our employees but their families as well.
Kyowa technology is a company with a young and energetic president. My position is a supervisor but a lot of our engineers are around the same age. we respect each other's knowledge and skills to motivate ourselves. We do not have typical hierarchy that you normally see in Japanese company, I can say that we are westernized in many aspects . This company welcomes our families to join our year-end-party and company trips. They not only take care of you but your loved ones as well.
Civil Section Supervisor
Shinji Suzuki
U.S. Registered Professional Engineer / Japanese Professional Engineer (Water Supply & Sewerage)
1st Class Civil Construction Management Engineer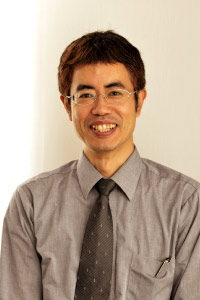 Every one of us try our best to accomplish each project with a positive sprit.
Kyowa technology consists of people with special skills and knowledge, this makes the heart of our practice. There are many engineers that are from abroad but majority of the engineers are bilingual so information are well comunicated. Every one of us work hard to better ourselves with a positive spirit and attitude, I am proud to be a member of this company.
Electrical Section Supervisor
Satoyasu Kuba
1st Class Electrical Construction Management Engineer